In-Depth Analytics
Data Clique provides in-depth analysis and actionable insights for businesses of any size. We provide a complete picture of your key metrics to manage your marketing and your business.
Real-time customer behavior tracking
Gain/loss analysis
Predictive analysis
Advertising effeciency/effectiveness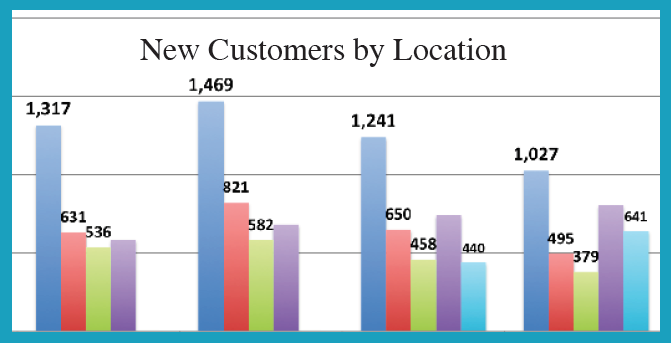 Digital Display Advertising
Through our partnership with Experian, Data Clique executues targeted, trackable digital advertising at any scale. Accurate response attribution shows you exactly which new customers your campaign successfully converted. No more guessing which online media works best.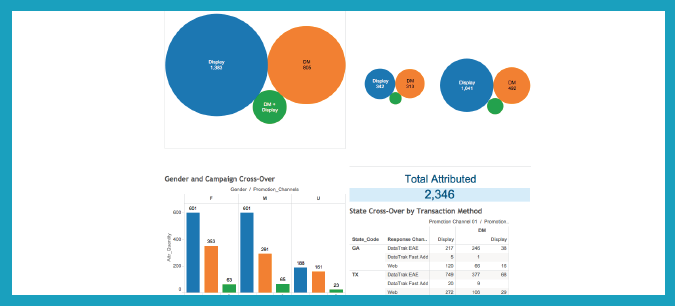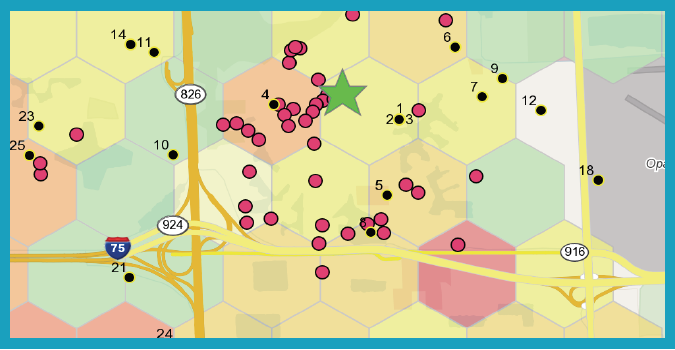 Qualitative Research
Gain deeper insights with focus group studies and quantitative research based on your lifestyle segmentation profile. Confirm or refute your marketing assumptions before committing to a big budget campaign. Data Clique can even combine quantitative research with your digital advertising campaign to track real-time prospect response rates.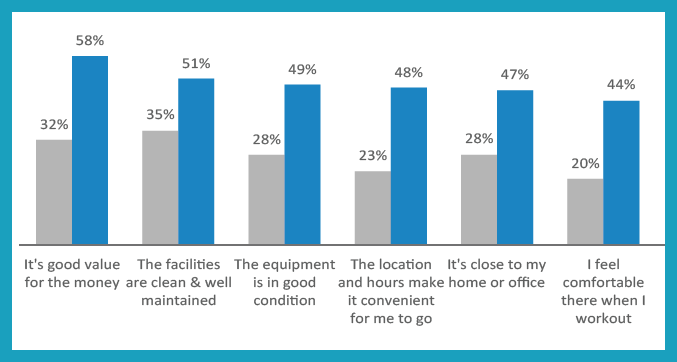 Market Intelligence Reports
Single or Multiple markets
Single or Muiltiple locations
U.S., Canada and 25 international markets
Subscription Reporting
Track Customers & Trends in Real Time
Initial Reporting with full Market Intelligence Report
Monthly, Quarterly or Semi-annual updates and tracking
Segmented Mailing Lists
Specially-filtered Lifestyle Segmentation mailing lists for your target market
Direct mail management and response analysis
Online Digital Display Advertising
Lifestyle tailored social media advertising
Display advertising following prospects wherever they are on the web
Geo-Fencing
Follow your customers geographically
Engage them with the right messaging at the right moment
Measure just how far your geographic market extends

Quickly see which media has the most influence on purchasing decisions

Media Influence/responsiveness profile for each lifestyle segment

Ratings for digital, social and traditional media by segment

Make smarter media buys by knowing which tactics are most effective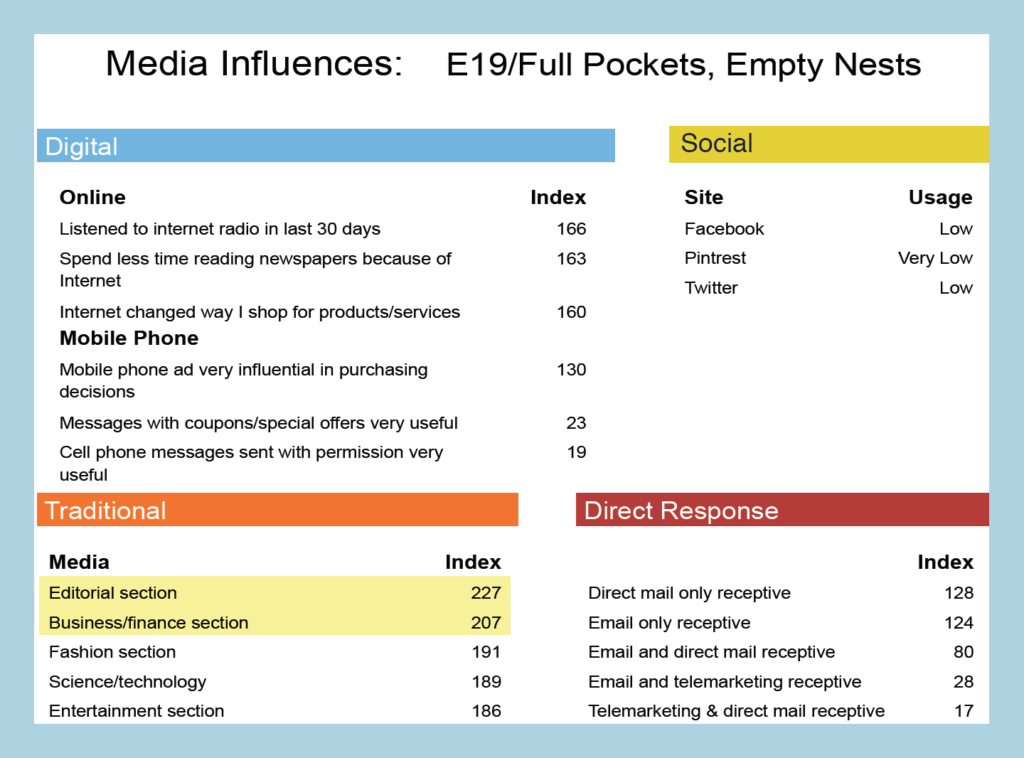 This report also uses an index system where 100 is average compared to all households in all Lifestyle Segments. We highlight any above average media usage (index numbers over 200) as significant findings for usage of traditional and digital media.